Our goal has always been to give the best possible dental care experience in a fun and exciting office. Our team together with Dr. Doll will provide your teens to toddlers with knowledge and education to better care for their teeth and prevent cavities as well as any other dental services they may need to keep them smiling and happy!

OUR DOCTOR
The Dentist Your Kids and Teens will Love!
Dr. Jimmy Doll
You'll love everything about Dr. Doll from his genuine warm personality to his specialized training and skills.

OUR STAFF
We are so excited to meet you!
Meet the Team!
We've assembled one of the best teams in the pediatric dental business… You could say they're real superheroes!

OUR OFFICE
We hope you feel welcome & have fun!
Now that's RAD!
Our surf & skate-themed office features soft serve ice cream, a skate ramp slide, vintage arcade games and a Litebrite wall!
Dr. James Doll, DDS
Board Certified Pediatric Dentist
I am Dr. Jimmy Doll. First and foremost I am a husband to an incredible wife and father to 8 awesome kids that I truly love.  As a board-certified specialist in the dental care of toddlers to teens and I try every day to care for your kids like they were my own.  I emphasize prevention, positive-based dentistry, airway improvement, lip and tongue tie releases, and safe oral conscious and IV sedation. When you bring your kids to me for dental care, you can be confident knowing that your child is seeing a specialist at the same cost you would pay to receive care from a general dentist, that's right…no added costs. We want your kids to have such a good experience that they will be looking forward to their next visit. Not to mention your toddler, tween, or teen is receiving the very best in dental care.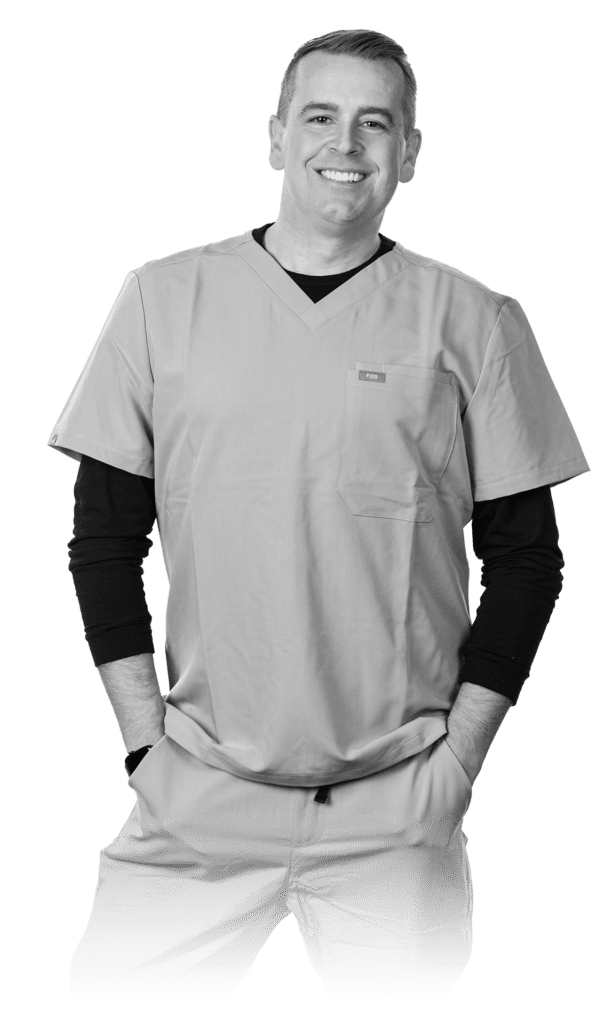 Frequently Asked Questions